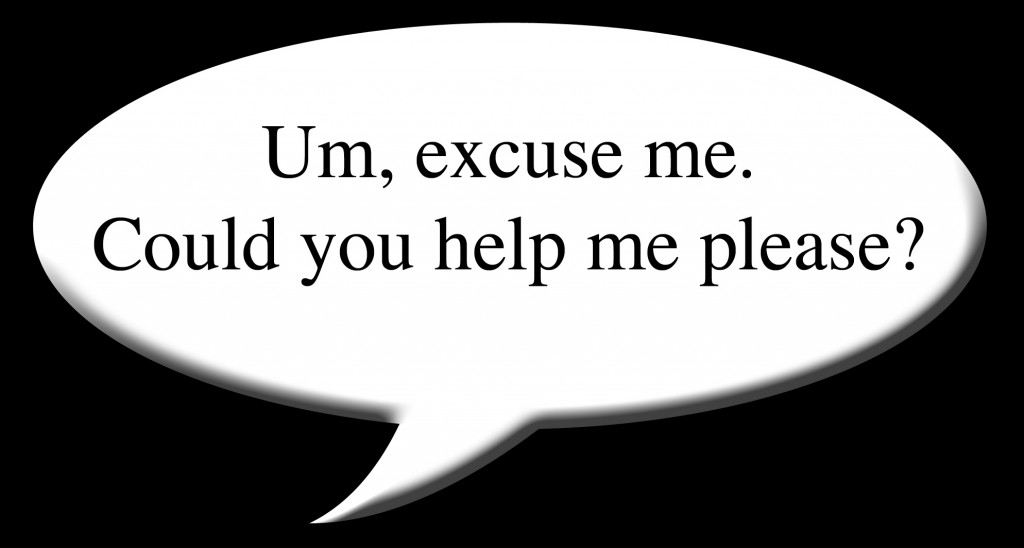 Throw all your cards on the table. Take ruthless responsibility for yourself. Claim who you are, what you're up to and what you want and need with 100%, no-shit no-kidding clarity. Be a real badass. Ask for help.
Not wishy-washy, think good thoughts for me, vague requests for help. (People have no idea how to handle that. They scratch their heads and in confusion probably end up doing nothing or, at the most, very little that is useful to you. Which will make you feel like crap. Victimized. Abandoned. "Nobody loves me…") Instead, be the badass who speaks up for exactly what you need. If you need $100 ask for $100. If you need it in cash ask for $100 cash. If you need it by a specific time ask for $100 cash, by a specific date. And follow it up. Ask for an answer. Define where, when and how it will end up in your hands. Design the alliance with the person who is supporting you. If/when you will pay it back, or if it is a gift. Be bold, be brave, be specific, be a badass. Ask for real, specific, tangible help.
This isn't just about money. It's about anything you could possibly need help with. Babysitting. A ride to the airport. Help painting your kitchen. A shoulder to cry on. Fifty pounds of dog food. Anything.
The benefit for you is that you will get the support you actually need. Not what other people think you need. The benefit for your supporters is that they will be clear whether they are able to help in the way you need or not. They will also know, if able to help, that they have really helped in a very helpful way. (This feels awesome.) By asking for help this way you set things up for your helpers to succeed brilliantly in their helpfulness. (It's very generous to ask in this way if you really think about it.)
The sticky part is that this form of badass-ness requires you to be absolutely truthful and transparent about who you are. This feels vulnerable. Pure vulnerability is not for the faint of heart. (You will be seen.) It requires that you take responsibility for yourself. It might cause you to question whether you can be trusted with the responsibility to determine your own wants and needs. And whether you deserve to receive what you are asking for. ("Am I good enough?" "Who am I to ask for this?" "What will people think of me?" "Certainly someone else deserves this more than I do." And other such dreck…)
If asking for something "big" feels too, well, "big", start small. Maybe you could ask for $5. Try it out. See how it feels. Find out that you don't spontaneously combust. That people actually do want to help you. That it's ok. That you're ok. That you do deserve to receive help and people like to help. It makes them feel good to help you. Limber up until you feel more brave. Go ahead, just do it. Ask for help. Be a real badass.